We have a well equipped workshop where repairs, services, demo's, etc. are done.
Our staff is well trained and have many years of experience in all the above.
Repairs are done on most brands of Welding machines, Plasma cutters and Generators and we also refurbish machines that are acquired by trade-ins and purchased.
These items are sold at affordable prices and below is a list of some items we have in stock:
MACAFRIC 200 MIG Welder   R2500.00 Excl. VAT Includes Torch, earth cable and Flow meter                       

PRIMICUT 60 amp 220 volt Plasma Cutter R 6560.00 excl VAT

Thermaax 500 MIG Welder in Mint condition  R 40000.00 excl VAST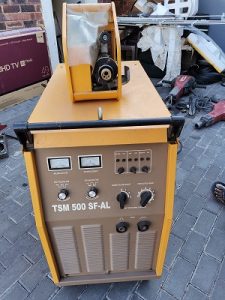 New AMIG 350P Double Pulse MIG Welding machine
Single & double pilse 
Built in Wter Cooler
100 Job inputs.
Price R 40000.00  Complete package.

Bridgeport Milling machine in immaculate condition with all extras. 
R 70000.00 excl. VAT

Rotary Manipulator 250 kg with  Hydraulic pump, foot control, rotary speed adjustment.
R23000 incl VAT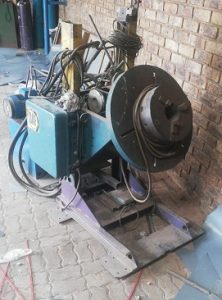 Panweld 500 Multi Process  Wel;der (From Panasonic) Inverter System
R 15000.00 excl VAT

Cloos 400 MIG welder with internal water cooler
Price – R 22000.00 excl VAT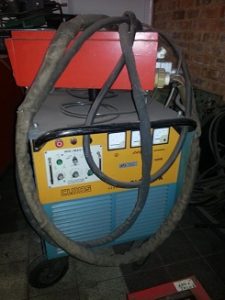 Arc welder with moving core 250 amp 220 / 380 volt.
Price – R 2300.00 Incl VAT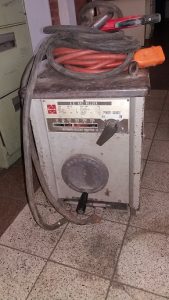 Arcweld 300 amp Inverter R 5175.00 Incl VAT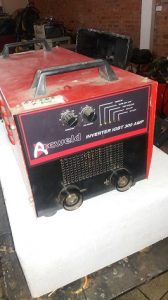 Lincoln AC DC
300 asmp TIG Welding Machine
R 22000.00 complete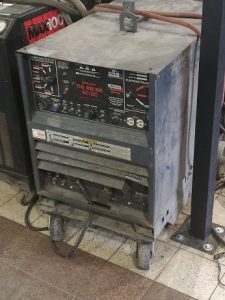 ESAB 500iAmp MIG Welder 
R 15000.00 excl VAT