Welding Machines
The range of machines that we supply to the market include brands such as: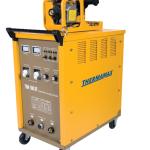 PANASONIC
Reeflex
Thermamax
Matweld

PINNACLE
Tradeweld
for MIG, TIG, Stick, Plasma, Gas and Sub-Arc. Transformer and Inverter technology for Industrial and DIY applications.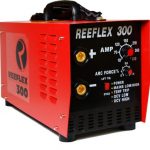 Accessories for MMa, Gas, MIG, TIG, Plasma welding & cutting
Stick welding
Earth Clamps
electrode holders
Cable sets
Brushes
chipping hammers etc
Gas cutting & welding

Regulators
oxygen, acetylene, hydrogen, Co2, flash back arrestors
Nozzles
Welding & cutting – acetylene & LPG torches – 1 piece and sets – brands such as Harris

hose
clamp
welding kits
flint lighters
gas savers,
straight line cutters
MIG welding
MIG Torches – Panasonic, Binzel, Tweco, Parweld, Traffimet etc
MIG Torch accessories:
flowmeters
welding gauges for fillet and flat welds
spool guns
shrouds, contact tips, tip holders, gas diffusers
TIG Welding accessories

TIG Torches – SR 9, 17, 18, 20, 26 standard and custom made
TIG Torch Accessories:
foot remotes
tungsten rods for steel & aluminium
ceramics
collets & holders
torch heads & insulators
Plasma Cutting accessories
Plasma torches – PT 31, P60, P80, A51, A81, A101, A141, Uni torch, Hypertherm, etc
Plasma Torch Accessories
electrodes
cutting tips
air diffusers
outside covers
cutting attachments
Safety
PROTECTIVE WEAR
Face protection
helmets, flip front, auto darkening. (brands such as Optrel)
face shields
cloth
caps

hard hats

eyes – various spectacles and goggles
hearing – ear plugs, muffs
fall – harnesses

splatter – spats, aprons, jackets, blankets.

respiratory – Dustmaster 3M breathing system ready to use

dust masks, respirators & cartridge
feet – shoes, boots, spats
hands – leather, latex, rubber etc
body – leather aprons, jacketrs, overalls etc
Consumables
Suppliers of Isoarc, Superarc, Promax, Panweld, Thermamax, Matweld, Taurus, Gemini & more.
ELECTRODES
Mild steel
Low alloy
Stainless steel
Aluminium
Cast Iron
hard facing
gouging
MIG & TIG WIRES
Mild steel
Stainless steel
Cast Iron
Flux cored
Copper alloy

High tensileBRAZING RODS AND SILVER SOLDERS, Flux coated and bare
from 0% up to 50% silver for industrial, food & beverage, pharmaceutical air conditioning and other industries
SUBMERGABLE ARC WELDING

Welding wires and fluxesVorarc consumables
Fluxes, Liquids & Sprays
Fluxes for: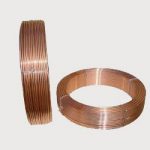 aluminium
brazing
silver solder

Liquids for
anti splatter
pickling paste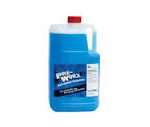 passivating
cleaning
Sprays for
anti splatter

crack detectipon
lubrication
anti corrosion
marking